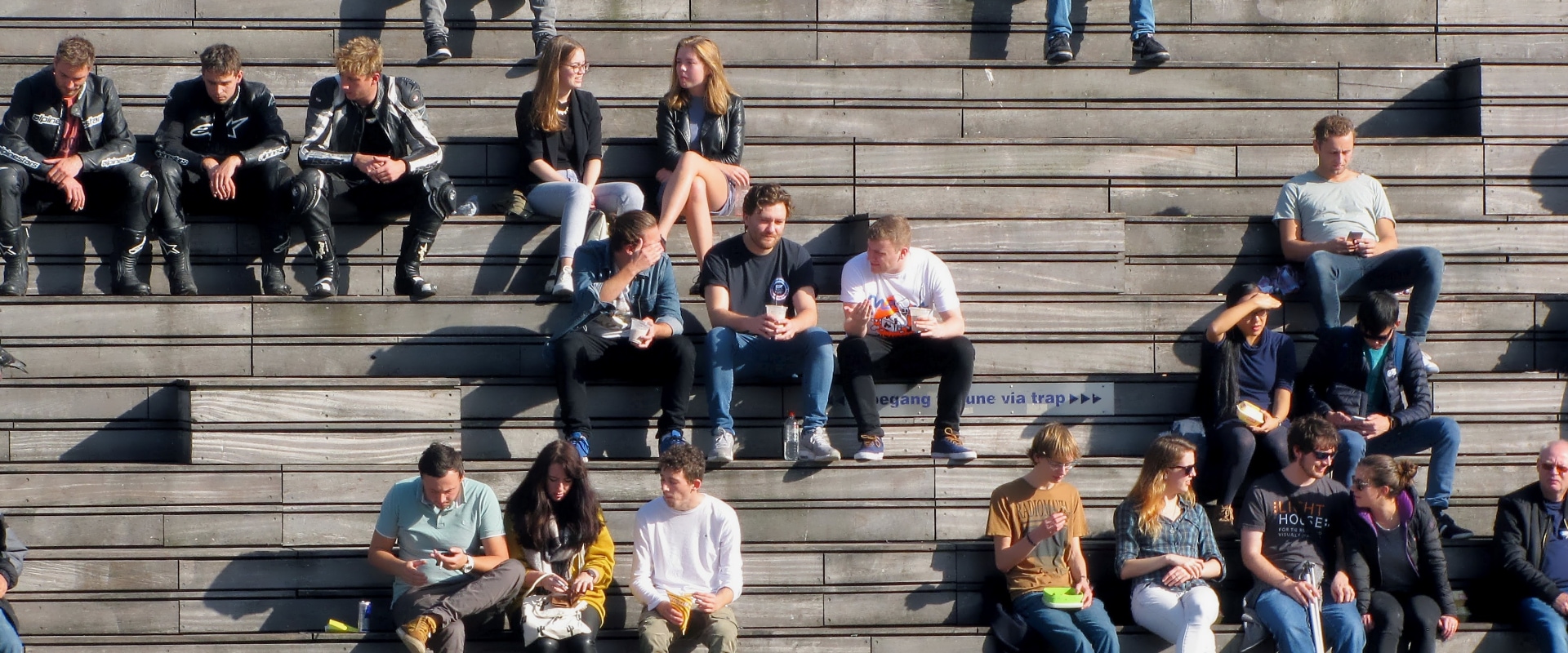 Climate change is one of the greatest challenges facing this generation. The choices made now will decide our future, and directly impact the lives of young people. The policies of the Waterschap Noorderzijlvest should take into account the interests of youth and students. Furthermore, the forward-thinking national trends in politics must be extended in the water boards.
Diversifying the de waterschappen
Currently, the average age of the Waterschappen is over 60 and the male-to-female ratio is 72-28% (Staat van Bestuur 2020, Ministry of Internal Affairs). The Waterschap's policies influence us all, so adequate representation is imperative. Therefore, Student & Water advocates for radical rejuvenation, which can be achieved by having younger board members who are in touch with this generation. We aim to work on gender diversity, including the perspective of different stakeholders, and collaborating with various organizations.
What do we want to achieve?
A seat on the general board of Waterschap Noorderzijlvest
Having our supporters think with us about the policies that we have and the direction of Waterschap Noorderzijlvest
Involvement
To increase the involvement of as many young people as possible, Student & Water wants to focus on collaboration with MBO, HBO and WO students. The city of Gronin- gen has a lot of knowledge and potential due to the presence of various institutions. Therefore, we aim to tap into the potential of students. In addition to students, we aim to increase involvement with other groups of young people.
By collaborating with our institutions, we can introduce new innovations and techni- ques, address local problems with local solutions, and network to involve businesses. Our goal is to introduce the renewal of our Waterschap by having young people and students participate early on in solving the challenges facing Noorderzijlvest.
What do we want to achieve?
Create involvement among young people in general. For example, we would like to give guest lessons in social studies at secondary schools to talk about the Waterschappen and the topics of interest to young people
Collaborate with educational institutions (MBO/HBO/WO students)
International Students
In addition to Dutch residents, international students/residents that are (legally) residing in the Netherlands also have the right to vote in the Waterschappen elections. This group pays Waterschap taxes, but is generally unaware that they have the right to participate in elections. Moreover, the website of the Waterschap and the election programs of the parties are available only in Dutch; residents who do not speak Dutch within Waterschap Noorderzijlvest currently have limited access to information. Therefore, it is imperative to raise awareness among all young people that reside in our Waterschap, not only those who speak Dutch. Student & Water wants to increase accessibility for all residents and provide an English translation of the organization.
What do we want to achieve?
Increase accessibility by translating the Waterschap Noorderzijlvest's website into English
Call on other parties to publish their election programs in English as well, so all residents can make properly informed decisions
Awareness & Responsibility
Residents of the Noorderzijlvest Waterschap generally have a limited idea of what this organization can do for them and vice versa. Student & Water campaigns to raise awa- reness about efficient water consumption, pollution, and our own personal responsibi- lity. People know about subsidence or climate change, but how can we create substan- tive change with help from the Waterschap?
Election Programme 2023-2027
Urban greening (including residential neighborhoods) is key for addressing heavy rainfall or extreme heat. Cities such as Haarlem and Gorinchem have already launched campaigns to green their neighborhoods, and subsequently giving residents the tools to take action themselves. Grants or loans for green initiatives are currently available in several municipalities. In addition to offering the subsidies, we aim to generate a specific campaign set up to better inform residents. In addition, cooperation with organizations and educational institutions can ensure public awareness of decisions and sustainability.
What do we want to achieve?
Encourage greening of neighborhoods by its own residents through available grants from the municipalities
Create a campaign, in cooperation with provinces and municipalities to mobilize residents
Restructuring the Waterschappen
Many responsibilities and tasks around the water sector are split between the municipality and the Waterschappen. This makes it difficult for initiatives and innovation to get off the ground. In addition, responsibility is also passed on. We want to improve the positioning of the Waterschappen in relation to municipalities and provinces so that the vast expertise of the Waterschappen can be more optimized. It must be made easier to have national discussions about Waterschap taxes and price mechanisms for (large) polluters.
What do we want to achieve?
Clear positioning of the Waterschappen in relation to other bodies
Improve cooperation with provinces, municipalities, and government
More room for national discussions about pollution and to ensure our future